In Memory
Robb Forman (Dew)
Obituary Note: Robb Forman Dew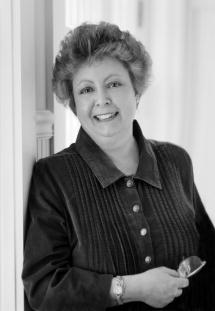 Robb Forman Dew
Robb Forman Dew, who wrote fiction, memoirs, essays, criticism, and cookbooks, died on May 22 at age 73.
Dew was perhaps best known for her debut novel, Dale Loves Sophie to Death, which was published in 1981 and won the American Book Award for a first novel in 1982. The book's title was taken from graffiti on a bridge on a rural road and was one of several of Dew's works that drew on the life and culture of small-town central Ohio.
Dew continued to explore domestic life in her following work. Her trilogy--The Evidence Against Her (2001), The Truth of the Matter (2005), and Being Polite to Hitler (2011)--was set in fictional Washburn, Ohio, and was her crowning achievement. Her other works of fiction included The Time of Her Life (1984) and Fortunate Lives (1992). She also published two nonfiction works: A Southern Thanksgiving: Recipes and Musings for a Manageable Feast (1992) and The Family Heart: A Memoir of When Our Son Came Out (1994).
A resident of Massachusetts much of her adult life, Dew was born into a storytelling tradition and grew up in Louisiana and Ohio--and described herself as "deeply, gratefully, and inescapably Southern." She added: "I've always felt that the only way we can define our history is through stories."